1990s Disco
In the 1990s, music had gone through the rap and house revolution, totally changing the landscape of music.
While up to the 1980s, music seemed to get louder and louder, the 1990s music seemed to take a step back in rhythm, going from the aforementioned Rap revolution, to the slower, romantic lyrics of late '90s bands, while also witnessing a rise in alternative rock and a couple of attempts at bringing back 80's style of pop.
By the end of the decade electronic dance music (house, techno) was ubiqitous and the charts were full of manufactured corporate groups.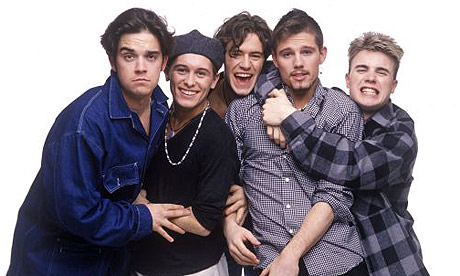 Number 1 Hits of the 1990s
| Year | Track Title | Artist Name |
| --- | --- | --- |
| 1990 | How Am I Supposed To Live Without You | Michael Bolton |
| 1991 | The Grease Megamix | John Travolta , Olivia Newton-John |
| 1992 | Achy Breaky Heart | Billy Ray Cyrus |
| 1993 | You Don't Treat Me No Good | Sonia Dada |
| 1994 | Love Is All Around | Wet Wet Wet |
| 1995 | Mouth | Merril Bainbridge |
| 1996 | Because You Loved Me | Celine Dion |
| 1997 | Truly Madly Deeply | Savage Garden |
| 1998 | Iris | Goo Goo Dolls |
| 1999 | Last Kiss | Pearl Jam |